Commercial Turf Update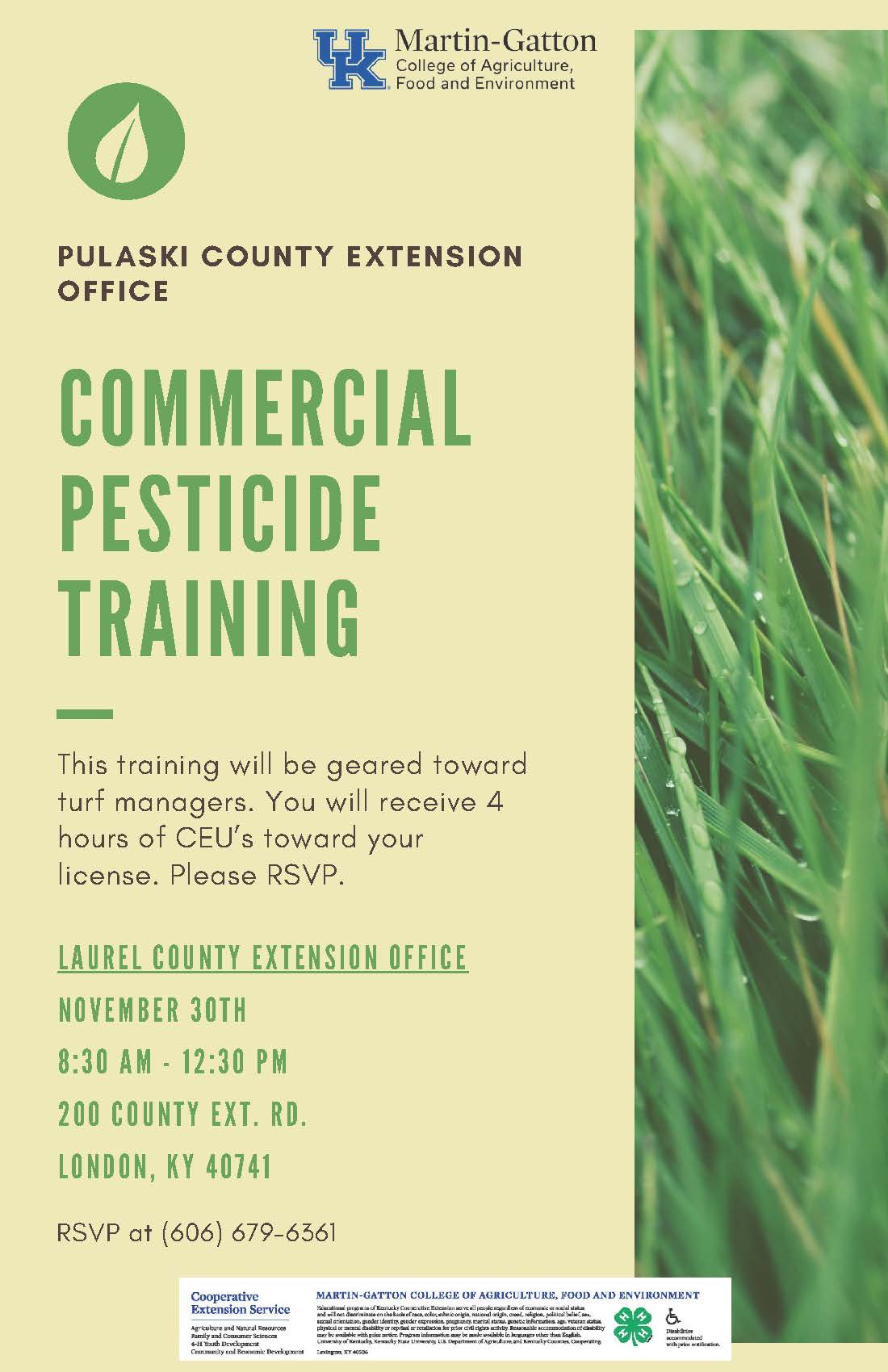 Commercial Turf Update
In-Person
Commercial Turf Update
Laurel Co Extension office
200 County Ext Rd
London, KY 40741
Last Revised: Nov 1st, 2023
Date and Time
-
Click a date above to export this event to your calendar.
Event Description
Open to all but this training will be geared toward turf managers who hold a commercial pesticide license. 
4 CEUs will be available. Training will include a hands-on weed and grass identification, controlling yellow nutsedge, wild violets, and bermuda grass, turf renovation, and updates on the new law, KDA, and how it affects you and your business.