Wonderful World of Asters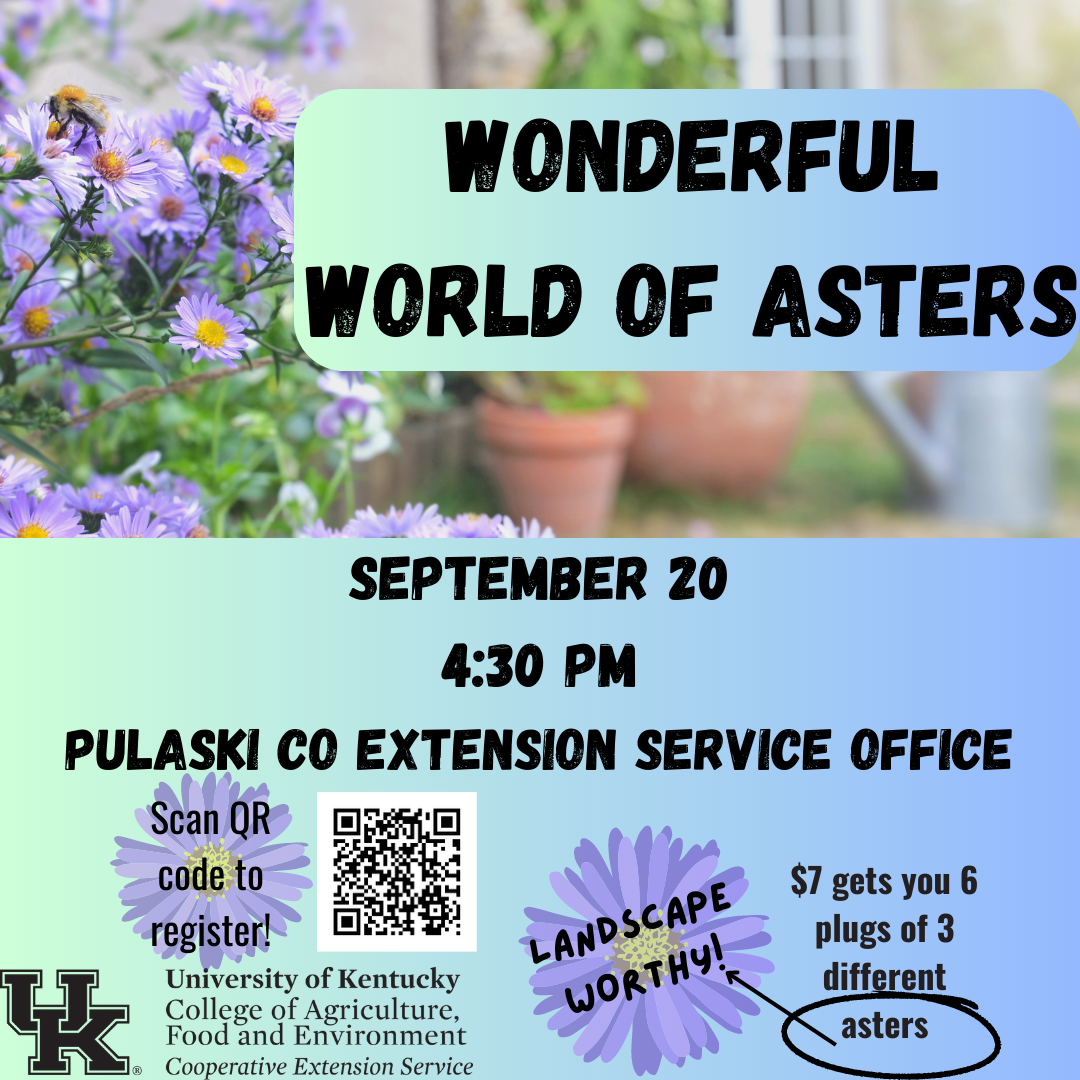 Wonderful World of Asters
In-Person
A very diverse group of plants with lots of landscape appeal.
Pulaski Co Extension Service office
28 Parkway Drive
Somerset, KY 42503
Last Revised: Aug 8th, 2023
Date and Time
-
Click a date above to export this event to your calendar.
Event Description
Come learn about the wonderful world of asters!  Many are native to the US and more than several are native to KY.  For whatever landscape need you have, I bet there's an aster to fill it. In Kentucky, asters are reliably hardy and serve as a late source of nectar and pollen for our native bees and honey bees.
There is no registration fee. However....
 
....Participants may opt-in to receive 2 plugs each of 3 different aster species:
Smooth blue aster 'Bluebird'
New England aster 'Purple Dome'
Aromatic aster 'October Skies'
There are a limited number of plants available. You may pay via Paypal or you may come and pay at the office with cash or check. An invoice will be sent to your email account.
*** Please note the 4:30pm start time ***