Raised Bed Gardening Series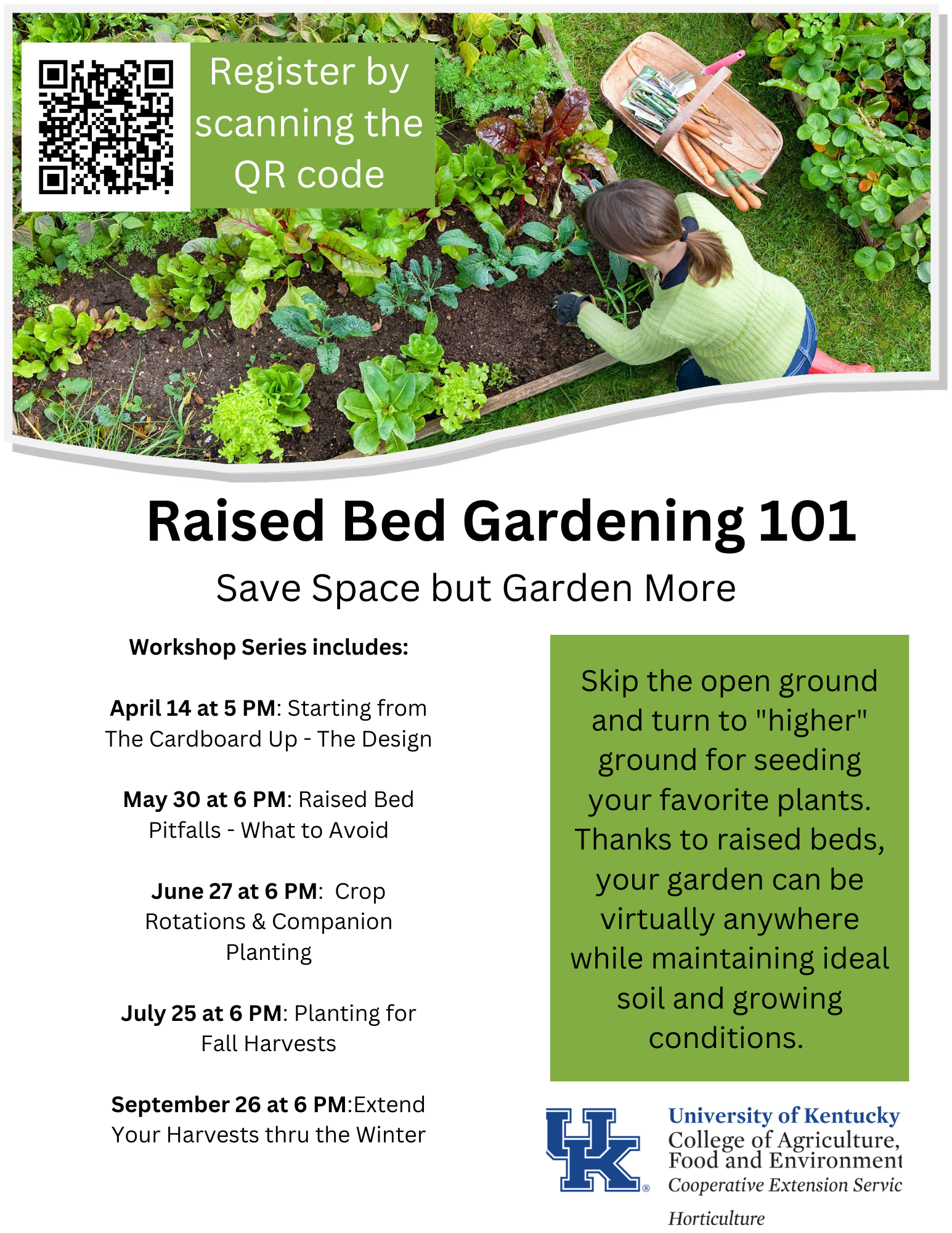 Raised Bed Gardening Series
In-Person
Go for higher ground when growing your vegetables!
Pulaski Co Extension Service office
28 Parkway Drive
Somerset, KY 42503
Last Revised: Mar 29th, 2023
Event Description
Skip the open ground and turn to 'higher' ground for seeding & growing your favorite plants. Thanks to raised beds, your garden can be virtually anywhere while maintaining ideal soil conditions!
This will be presented in a series throughout the spring and summer. You may come to any or all the sessions. Those who attend all sessions will get a special surprise at the end!
Each program begins at 6pm at the Pulaski Co Extension Service office.