Native Seed Starting Workshop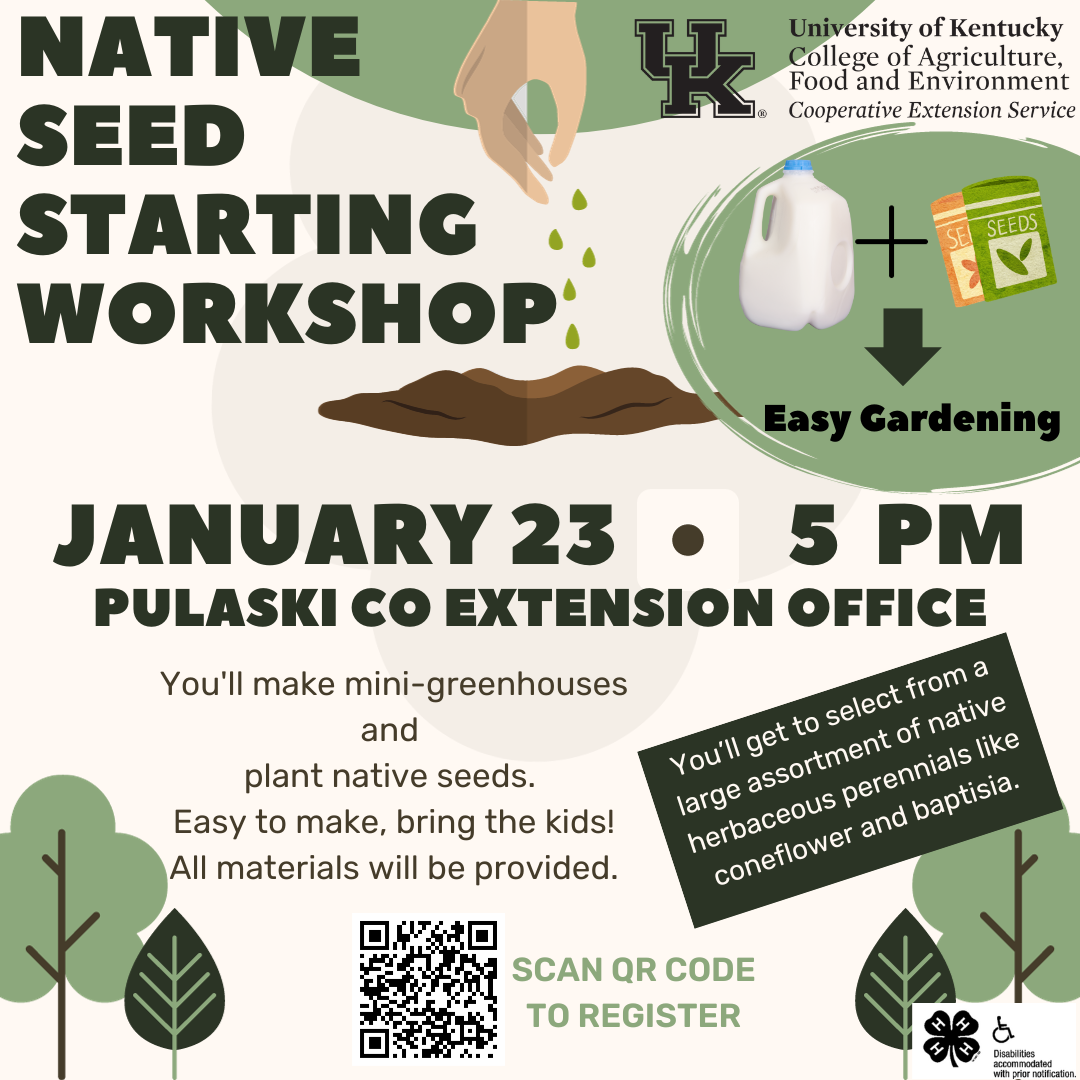 Native Seed Starting Workshop
In-Person
Winter makes seed sowing easy!
Pulaski Co Extension Service office
28 Parkway Drive
Somerset, KY 42503
Last Revised: Nov 17th, 2023
Date and Time
-
Click a date above to export this event to your calendar.
Event Description
In this workshop you'll learn how to use winter as your ally when starting native seeds. You'll make 1 or 2 mini-greenhouses and then choose from a variety of native seeds to sow.