Improving Backyard Habitat for birds, butterflies, and hummingbirds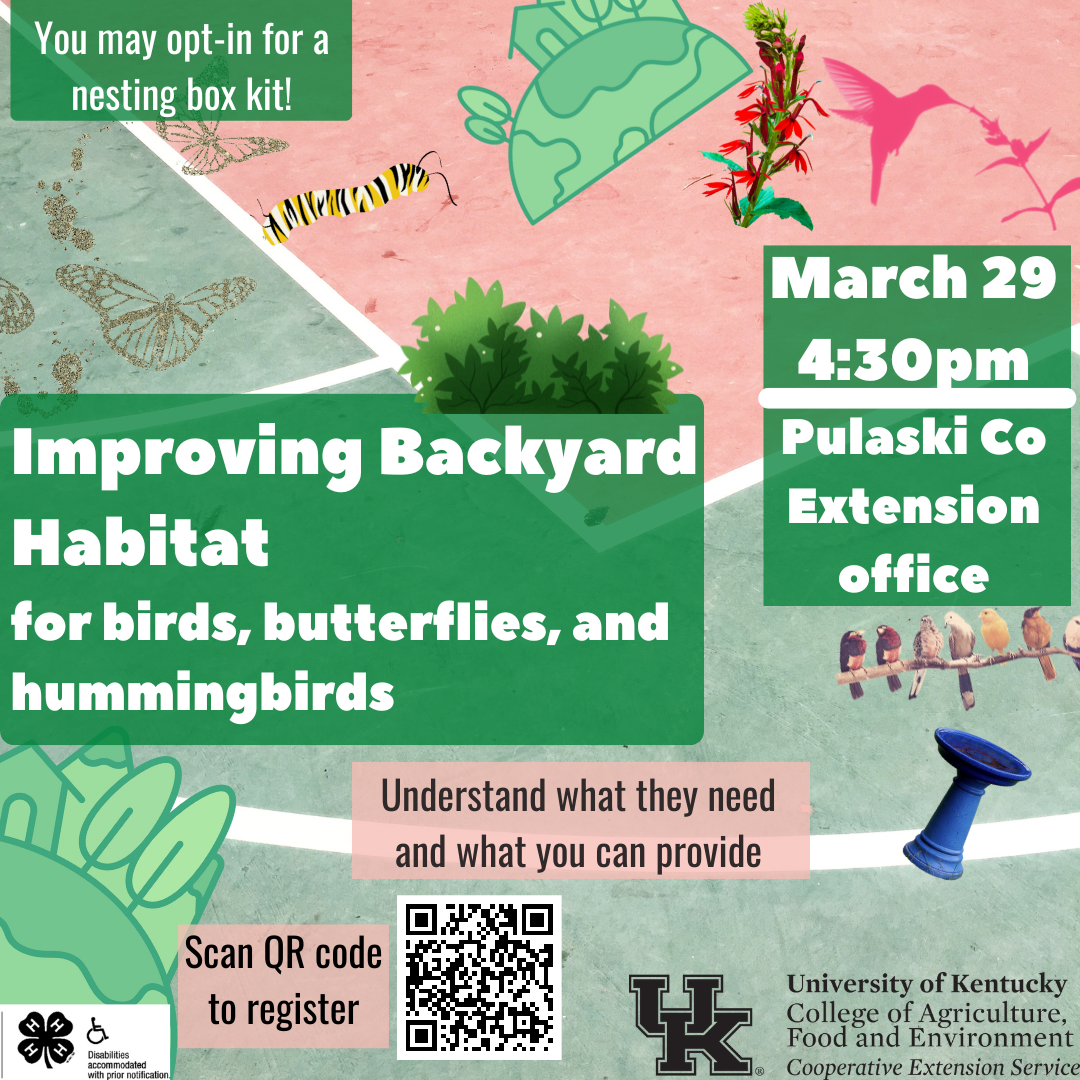 Improving Backyard Habitat for birds, butterflies, and hummingbirds
In-Person
Butterflies, birds, and hummingbirds will thank you!
Pulaski Co Extension Service office
28 Parkway Drive
Somerset, KY 42503
Last Revised: Feb 28th, 2023
Date and Time
-
Click a date above to export this event to your calendar.
Event Description
Learn about ways to tweak your backyard landscaping to improve habitat for butterflies, birds, and hummingbirds. Participants may opt in for a nesting box kit, cost TBD.