Bare Buds! Winter Tree ID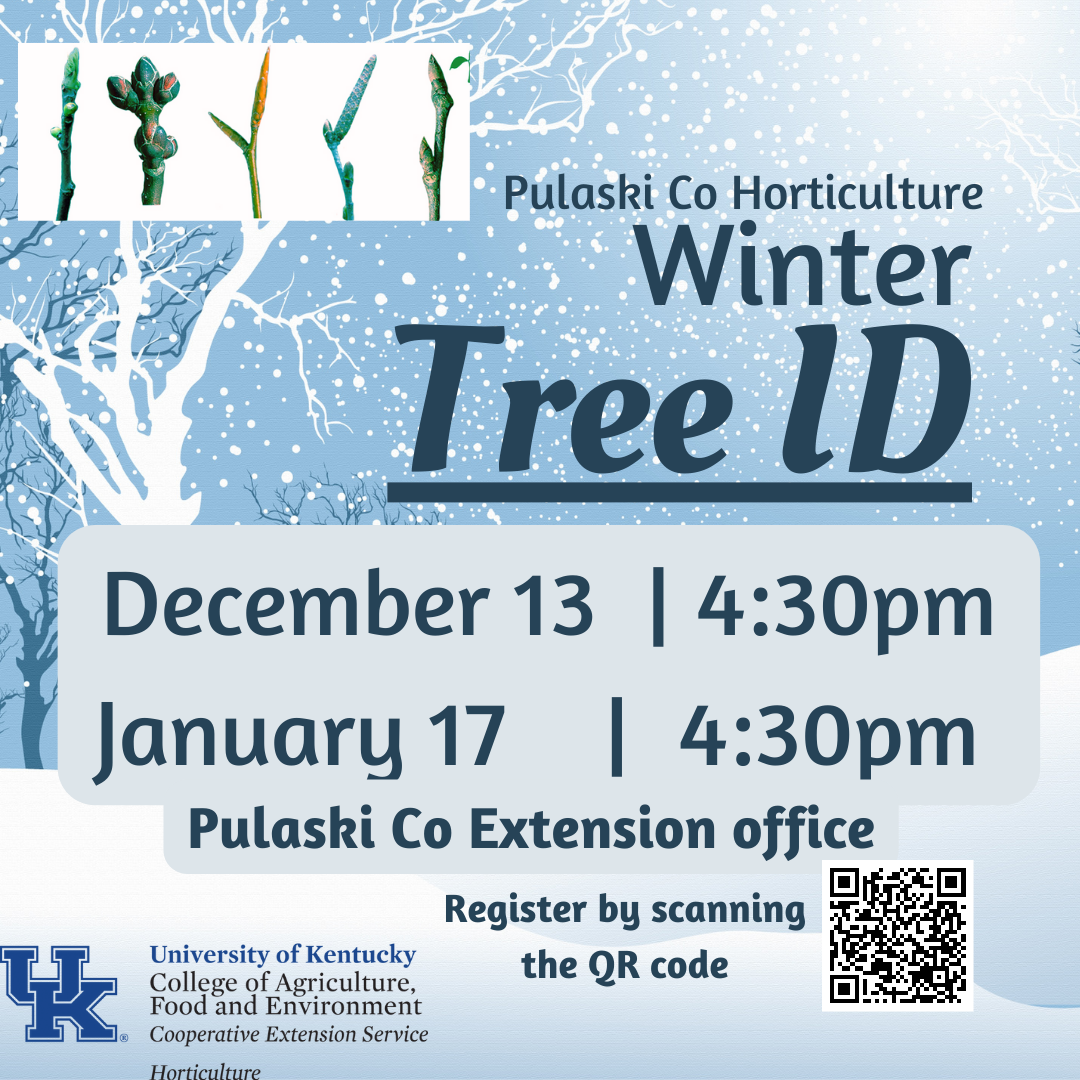 Bare Buds! Winter Tree ID
In-Person
Leafless trees can be hard to ID. Come learn some tips!
Pulaski Co Extension Service office
28 Parkway Drive
Somerset, KY 42503
Last Revised: Nov 13th, 2023
Event Description
Take a break from the holiday stress and come learn tips and tricks to identifying trees (and maybe some shrubs) using winter clues -- twigs, buds, bark, etc. 
Two sessions are offered. Please choose which date you plan to attend.
Please register so I know how many to expect. Bring your favorite Keurig pod so you can sip something warm.