4-H Camp 2023
The cost of camp is currently $275 per child, we would like to decrease the cost of camp for ALL campers.  We have a goal to reach $10,000+ to help us lower the cost so that all families in Pulaski County can feel financially comfortable sending their child to 4-H Camp this summer.
4-H Camp Sponsor Levels:
Emerald - $1000+
Gold - $500-$999
Silver - $275-$499
Bronze – $274 and below
By agreeing to sponsor 4-H camp, your business name will be added to our camp tshirts under the level of sponsorship you choose to donate. Pulaski County 4-H Council is a 501c3 non-profit and your donation is tax deductible. 
Once registered & your deposit has been received, you will receive a camp packet in the mail.  It is extremely important to get this packet turned in ASAP.  Campers are selecting their classes this year and the sooner the completed packet is returned, the better chance they have of receiving their top choices!
Keep scrolling for counselor applications!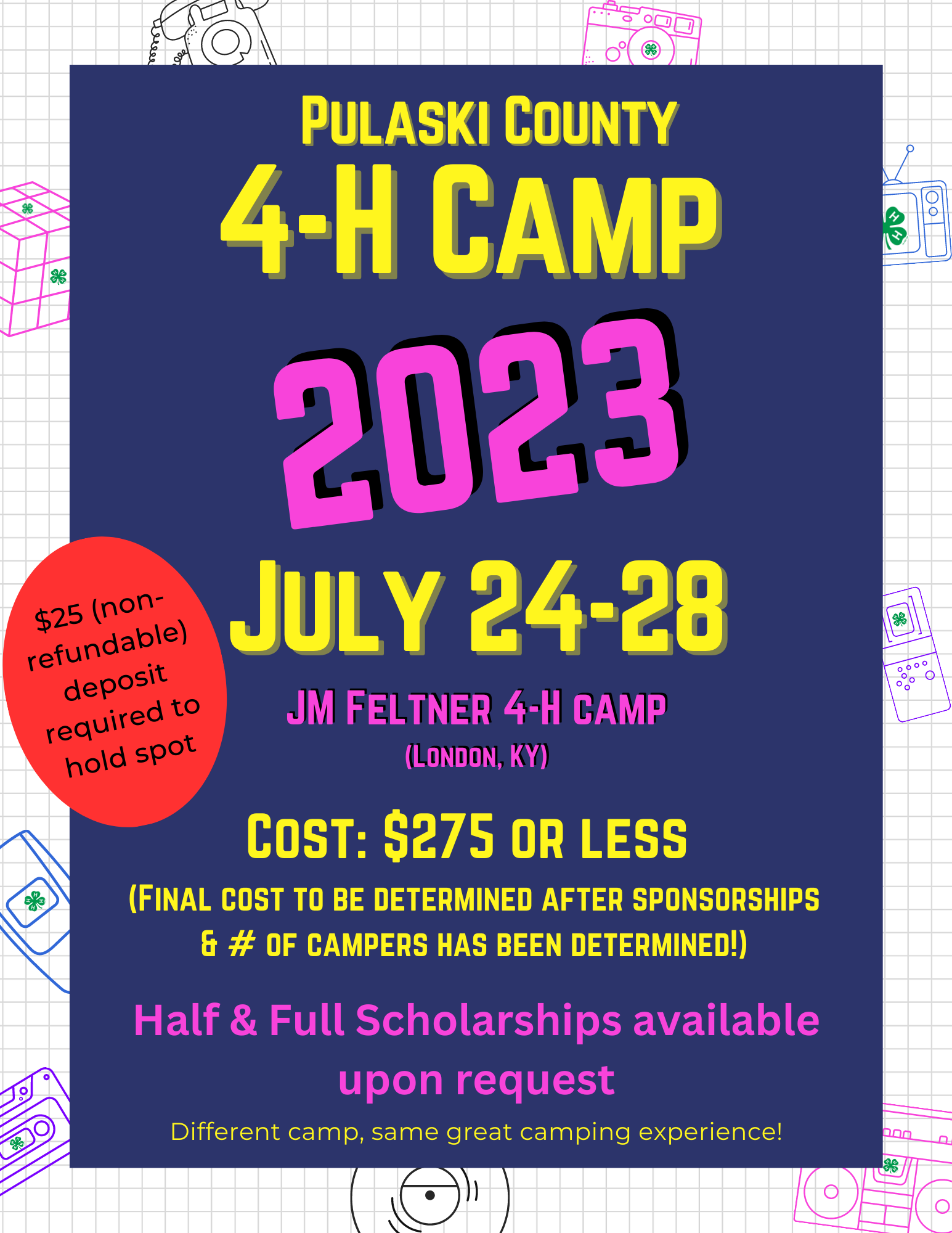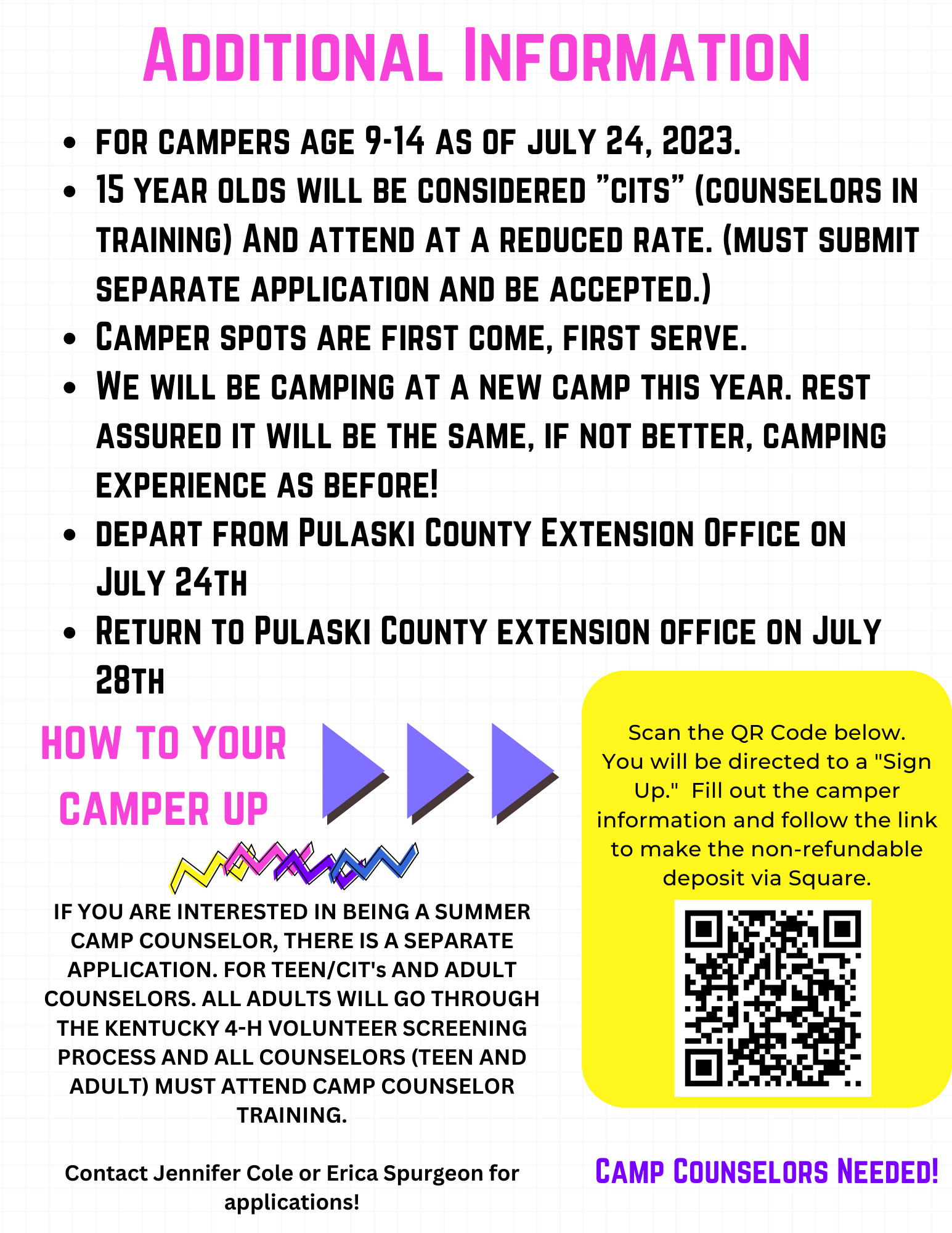 Teen Counselor & Counselor in Training Applications
Before starting, you will need a recent photo,* 2 recommendation letters,* &  a resume* that includes the following:
Leadership positions you have held in 4-H, school, community or other organizations.
School and/or community activities (club, sports, church, etc) in which you're involved.
List  other experience you have working with children.  This could be babysitting, church nursery, helping with scouts or a sibling.
Work experience
Awards & recognition
*You will upload a file or a clear picture of the documents to this application.  
Online applications are preferred, but if not feasible for you, request a paper application by calling 606-679-6361 or pick one up at the Pulaski County Extension Office
*Please note- Completing this form does not guarantee your selection to attend camp.
Adult Camp Counselor Application
*All applications will be screened by our Camp Committee before being selected to attend 4-H Camp as an adult. 
All individuals 18 and older must complete this form, a camp registration form AND undergo and pass our Client Protection Process (criminal background check, references, etc.). 
A criminal background check will need to be picked up at the Pulaski County Extension Office.  You may request one via mail.
There is no cost for adults to camp.
*Please note- Completing this form does not guarantee your selection to attend camp.