Lake Cumberland Master Gardener Native Plant Sales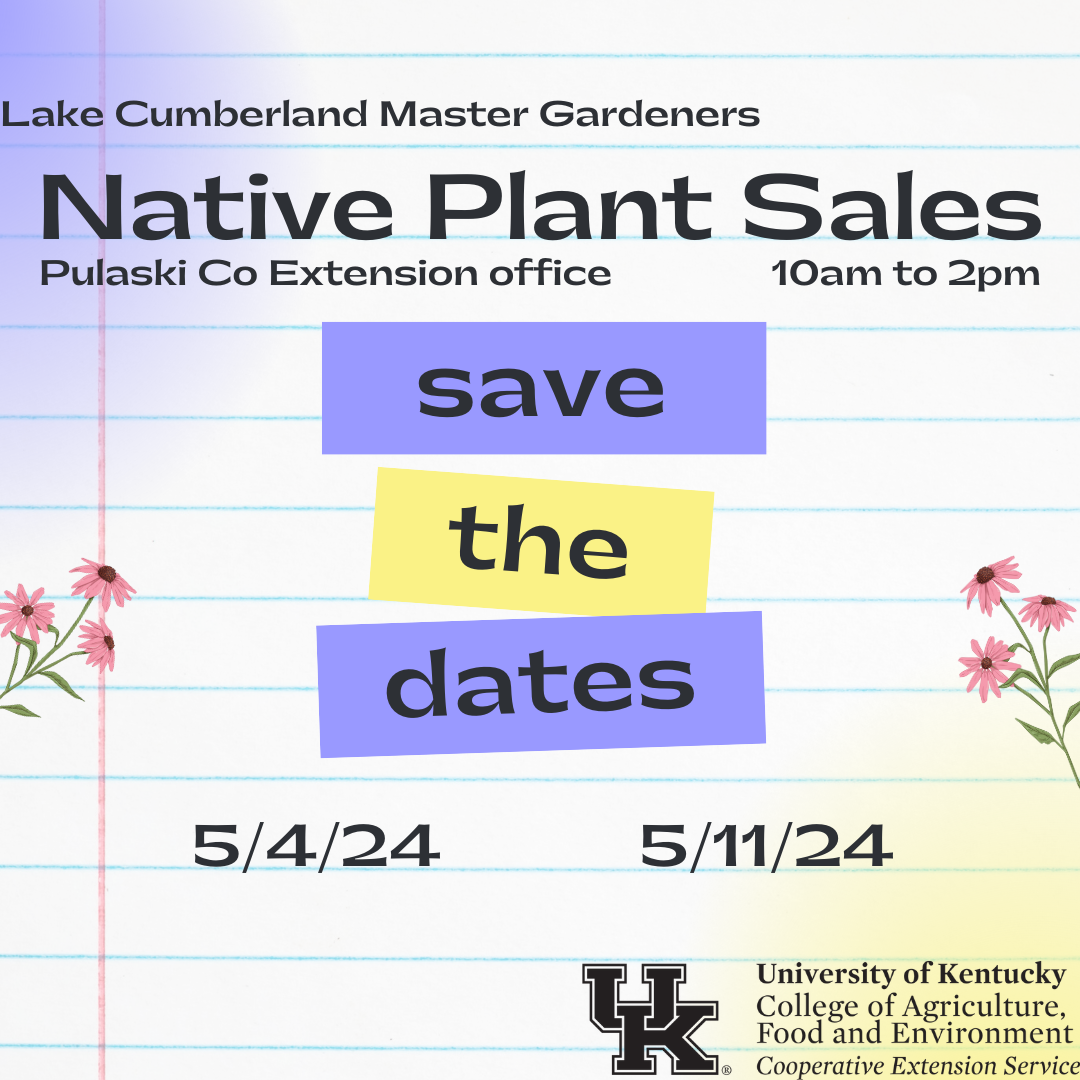 Lake Cumberland Master Gardener Native Plant Sales
In-Person
Save these dates for native plants!
Pulaski Co Extension Service office
28 Parkway Drive
Somerset, KY 42503
Last Revised: Nov 1st, 2023
Event Description
Get these two dates on your calendar if you are interested in purchasing native plants next year. The Lake Cumberland Master Gardeners are partnering up with a local native plant nursery to provide these plants.